So many things to do that you might need to extend your stay!
The Meikleour Arms is the ideal base to discover Scotland, we are within 90 min of 90% of Scotland attractions. Fabulous royal residences nearby, outdoor activities at our doorsteps, famous distilleries nearby, iconic Scottish golf courses in less than an hour drive.
As part of a traditional estate we are lucky to be surrounded by the most pristine countryside: don't miss the heather lined paths of our North Wood (just behind the hotel), enjoy the extraordinary wildfowl life around Stormont Loch, explore the paths around the hotel cottages and discover our pebble beach by the mighty River Tay. Meikleour is renowned internationally for its salmon fishing and we are an active player in the Scottish salmon fishing scene. We are proud to be hosting every year on the 15th of January the official opening of the salmon fishing season on the River Tay (see details here). If you would like to try salmon fishing our ghillies Calum and Ian would be delighted to teach you.
Perthshire is a dream come true for fieldsports lovers. We have at your disposal Tayside Police approved gun cabinets, storage for game birds and drying facilities. Although there is no shoot on Meikleour Estate (a personal choice from our owners), we can arrange all types of pheasant, partridge and duck shooting, as well as roe and fallow deer stalking and falconry. If you would like to combine thrilling sport and breathtakingly beautiful landscapes, we highly recommend our neighbours Murthly & Strathbraan Estates, a short drive away from the hotel. We specialise in shooting party lunches which can be served in our private dining room (seats 12). Simply contact us for details.
For a fun day off road we highly recommend the Land Rover Experience Scotland, they also offer one hour quad treks for everyone from 12 year old.
To book fishing with us call 01250 883424 or go on our fishing website. To book some great fishing around us we recommend the onlinebooking service FishTay, they will be able to help you with all your fishing requirement in Scotland.

Hotel Cottages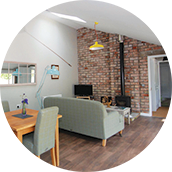 Our 5 hotel cottages make an ideal base for anglers and families (1 to 3 bedrooms) . More...
Book
Learn Fly-fishing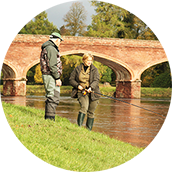 The quickest way to enjoy fly-fishing is to learn how to cast from a friendly professional.. You will find just that at Meikleour Fishings
Maps of Paths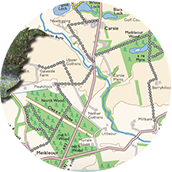 Follow the signs and explore the estate. Light lunch/long walk or light walk/long lunch? You choose... Download map here